There are signals in the noise. Find them.
Start asking, start listening, start learning.
Creating surveys and polls should be simple and fast.
You have things to get done. You need info to do them well. Drag and drop your way to a survey or poll in minutes. A simple tool, but surprisingly powerful.
Surveys should look exactly how you want.
Customize the look and feel of your surveys and polls -- match your brand, pick your favorite color. Choose one of our pre-made themes, or build one from scratch.
Share your questions everywhere. Collect responses anywhere.
Put your polls and surveys everywhere your audience is: WordPress, Twitter, and Facebook. You can even share interactive polls and surveys via email.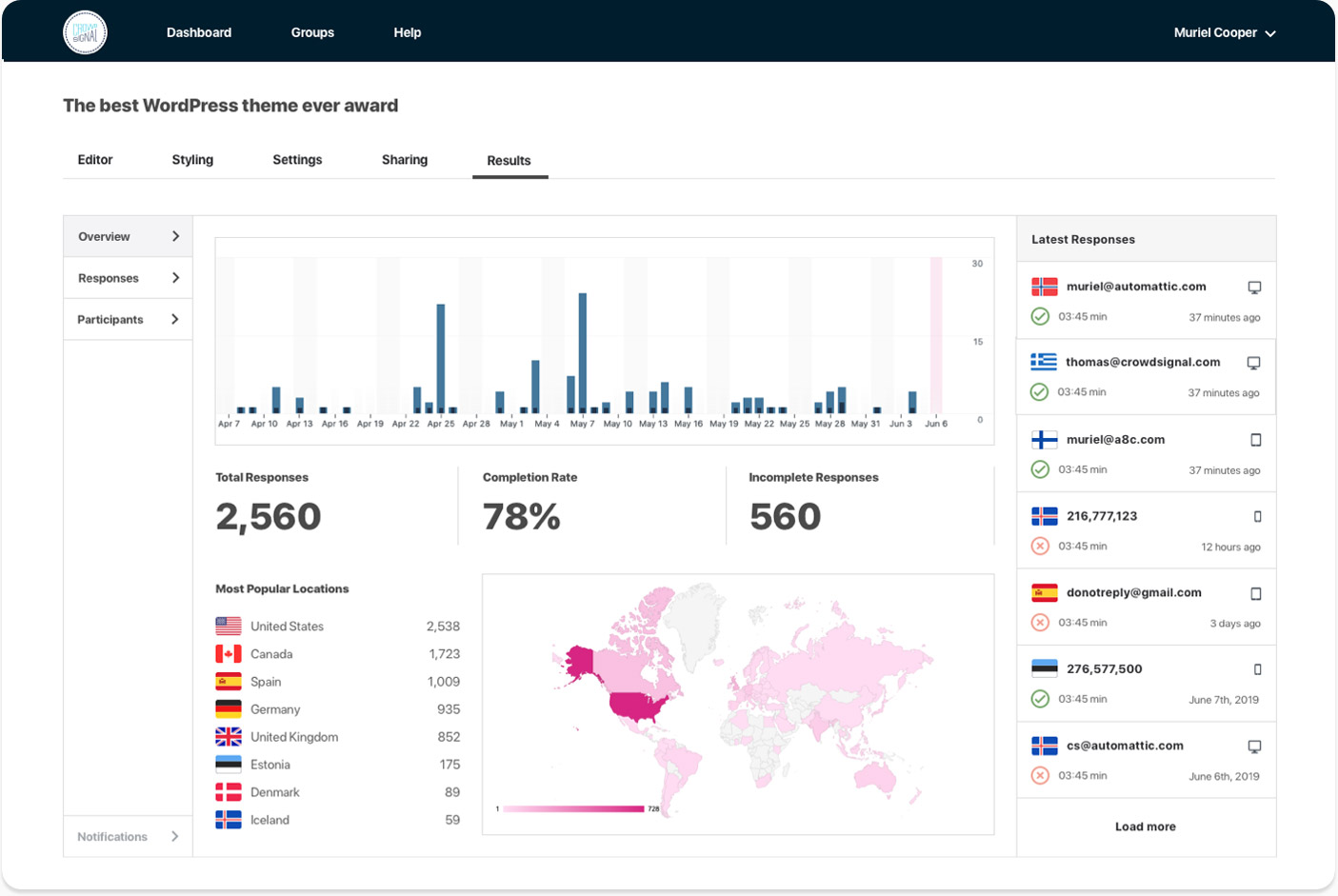 Analyze your results and export them wherever you want.
We've made it easy to export your poll and survey results to apps like Google Sheets and Excel. You have full control over your data.
Send out interactive surveys via email and other great features...
...like poll restrictions, data filters, multi-language support and more. We've built these to be very useful but in a way that will never hold you back. Crowdsignal is a tool that feels simple, but is surprisingly powerful.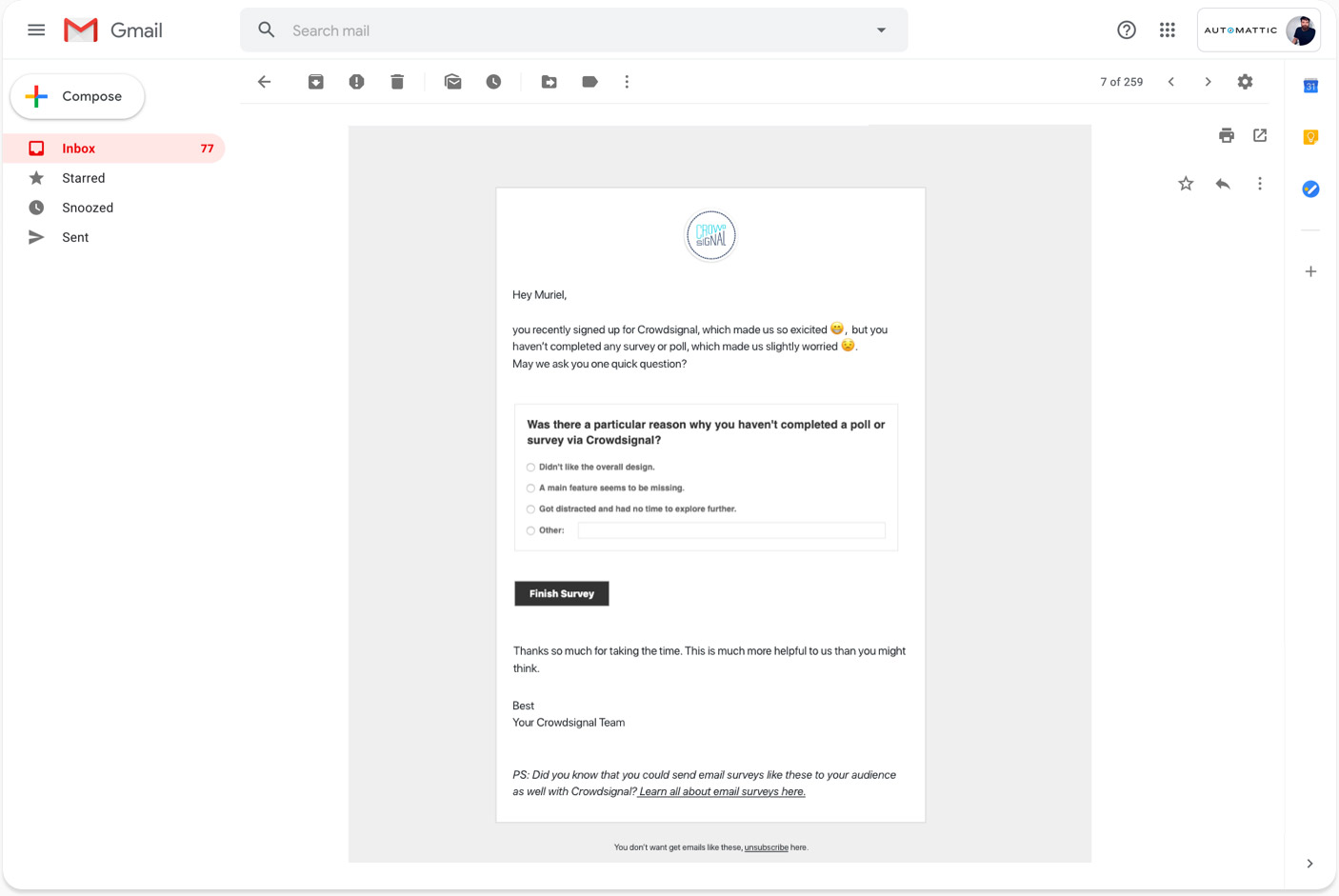 You're in Good Company

Built by the People Behind WordPress.com
Established in 2008. Here to stay.
Crowdsignal is built by Automattic, the company behind WordPress.com, WooCommerce, Tumblr and more. We're not going anywhere, so neither is your data.
Learn more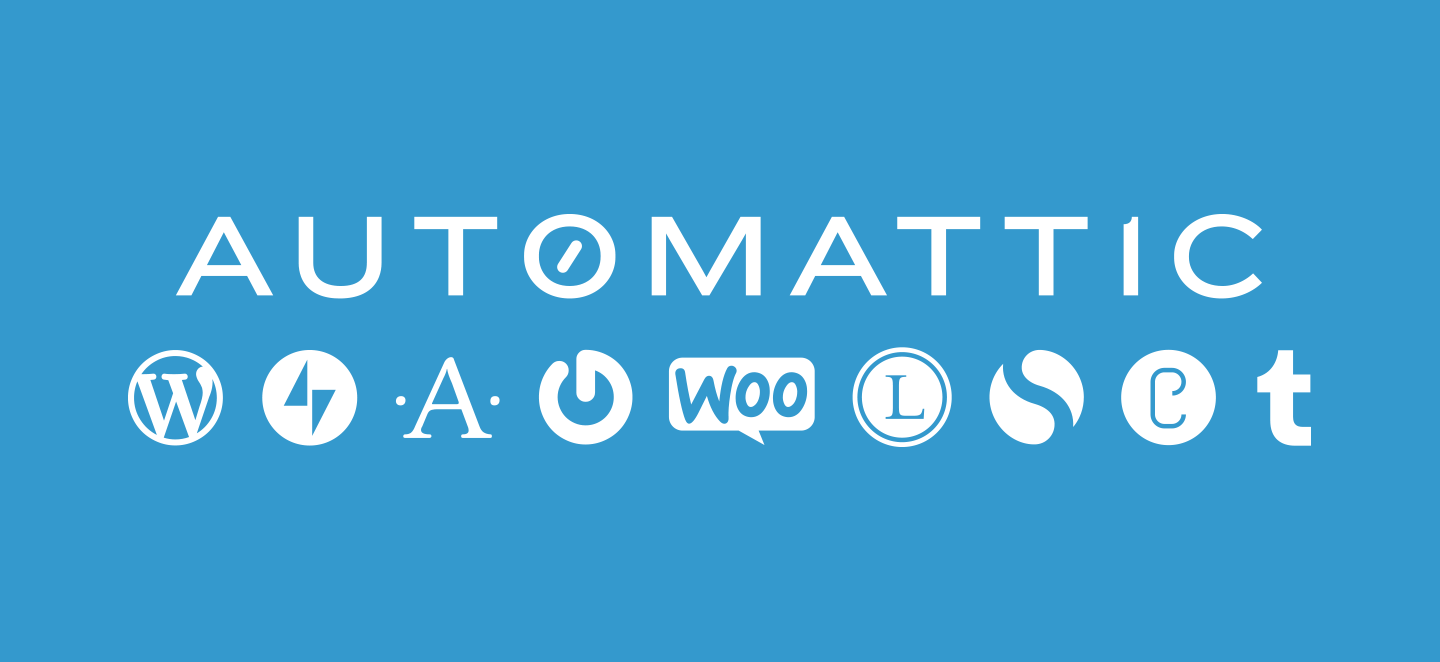 We Call Them Happiness Engineers.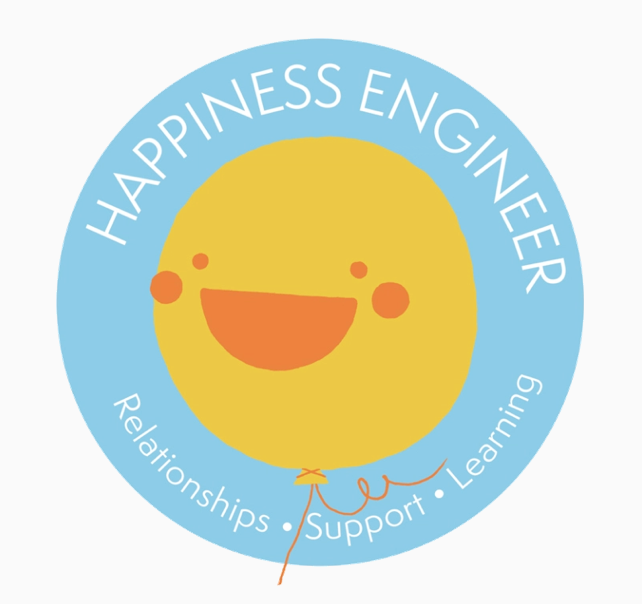 Ready to support you 24/7.
Automattic is a distributed team working from all around the world, so it's always business hours for some of our more than 250 Happiness Engineers. Reach out to them anytime and they'll be happy to help.
Get support